(title obviously not a reference to a Replacements song, by the way.)
we had breakfast.
it was good.
also the sun was shining and we were listening to spring music (the shins, the beatles, belle and sebastian, nina simone).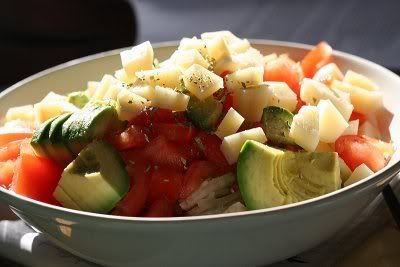 we made gorgeous salad for lunch – hooray!
today I'm going to finish up my skirt, so I can show it off.
the air smells like spring.