I've just come back from a 12-day trip where the last stop was Venice, to go see the International Art Fair. There were a lot of works I really, really enjoyed seeing this year. I'll start with one of my favorites: PAK Sheung Chuen, a chinese artist who emigrated to Hong Kong when he was 7 years old. PAK makes art which could somehow relate – with its humorous, bittersweet, poetic and simple content – to Miranda July's, Erwin Wurm's or Sophie Calle's. He leaves interpretations up to the audience, he doesn't expect or require much from his public other than having an open minded approach to art and public intervention.
In his work A Travel Without Visual Experience, he went on a guided tour to Malaysia and kept his eyes closed for the whole length of the trip. He took photos though not seeing what he was pointing the camera at, and some of those were then hung in a completely dark room. The visitors must bring their own camera into the room and take photos of the work in order to then experience the work outside of the room, by looking at their own documentation of it.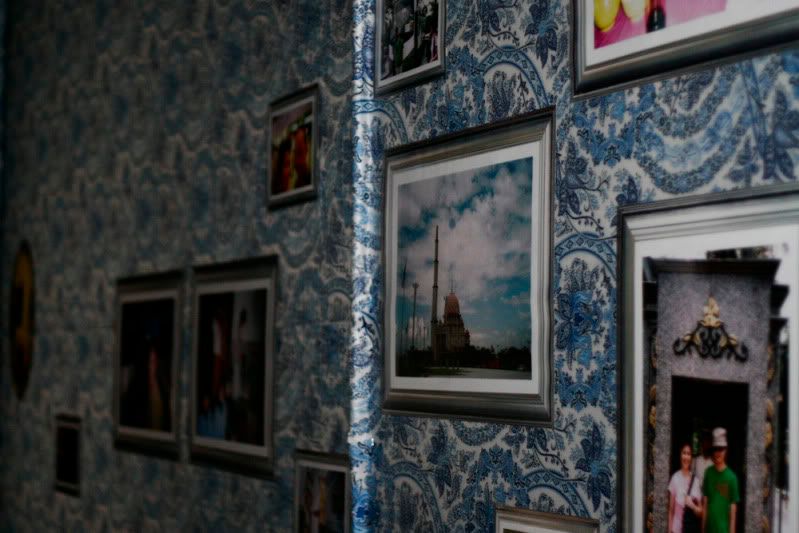 There was also Breathing in a House, where he filled his whole apartment in Busan with his breath collected into transparent plastic bags, various minimalistic and precise installation sculptures with organic materials (stones, wood) and thread, and documentations of performances he had done around Italy, in Norway, and in New York.